Low Energy Electron Diffraction & Auger Electron Spectroscopy Data
---
Epitaxial Films on Substrates > AlN / Si (111) - Aluminum Nitride on Silicon
Specifications
Material: 200 nm of AlN on Si
Size: 10 × 10 × 0.5 mm
Orientation: (111) with edge (110)
Structure: Wurtzite
Lattice Constant: a = 3.11 Å [Ref. 9]
Type/Dopant:

AlN: Undoped
Si: P type, B-doped
Growth Method: PVDNC
Melting Temperature: 2500 °C
Debye Temperature (at 27 °C): 876 °C [Ref. 9]
Surface Debye Temperature: Unpublished
Characterization Tool: LEED-AES
Model LEED 800
UHV Treatment: Annealing at 800 °C for 2 minutes
Applications: A cost effective way to replace AlN single crystal substrates. Valuable in optoelectronics, surface acoustic wave sensors, and radio frequency filters.
---
LEED Pattern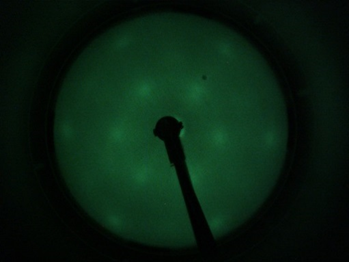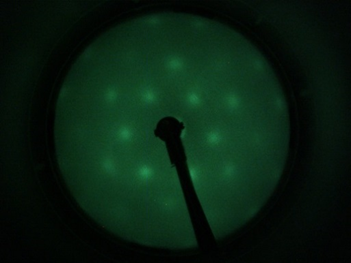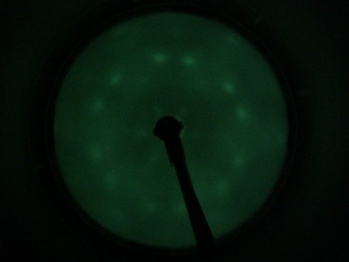 ---
AlN on Si (111) - AES Spectrum
---
Related Links