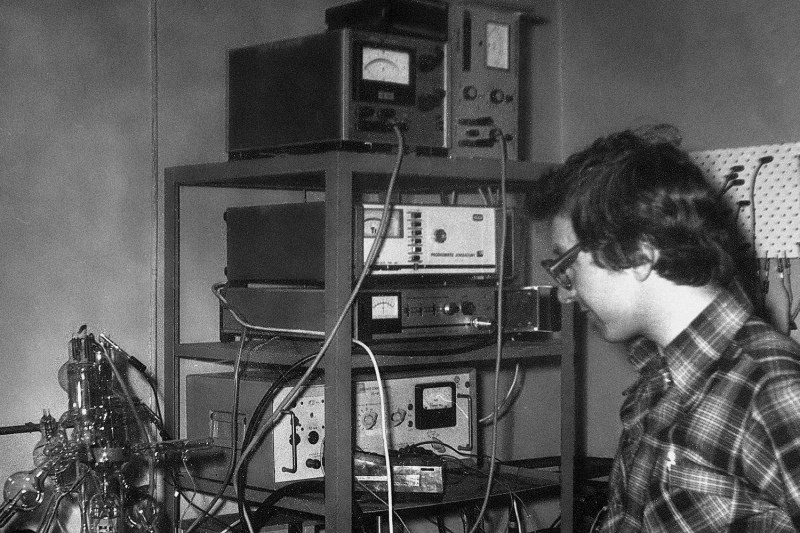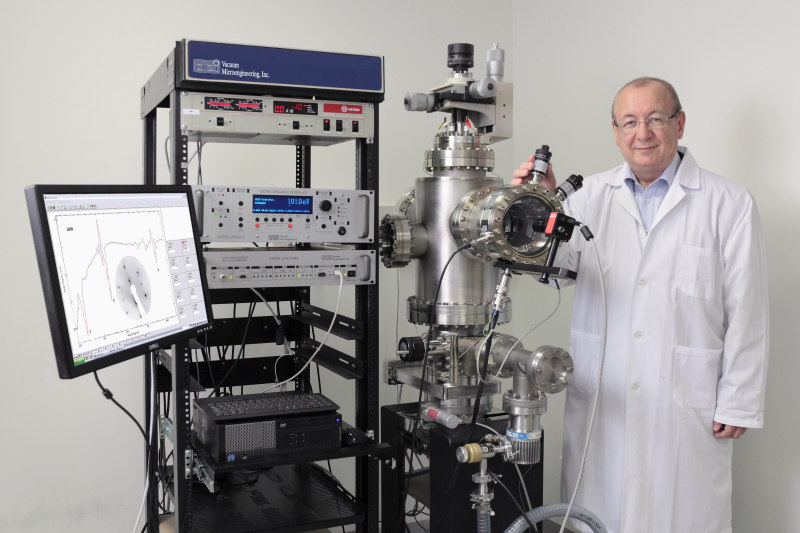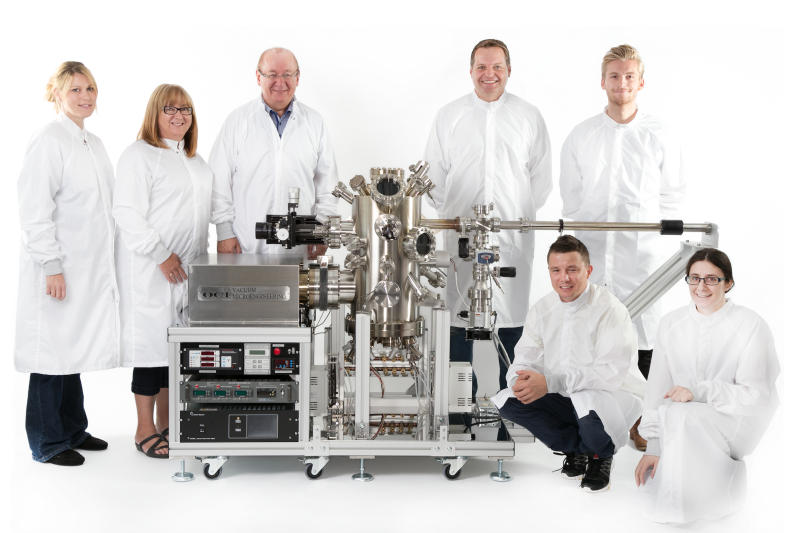 Our Story
The world of technology is evolving due to new applications of physics and chemistry laws which remain constant. Our company's continuous dedication to physics based products allows us to participate in this process by developing state-of-the art instrumentation for characterization and synthesis of nanoscale materials.
OCI Vacuum Microengineering Inc. was founded in 1990 by Jozef G. Ociepa in London, Ontario to commercialize surface science analytical instrumentation including low energy electron diffraction (LEED) and Auger electron spectroscopy (AES).
From the onset of his career, Dr. Jozef Ociepa has been involved with surface science and instrument fabrication surrounding this field. While completing his PhD work, he constructed a glass reverse view LEED-AES apparatus. He studied under Prof. Stefan Mroz who pioneered this technique in Poland.
Dr. Ociepa completed his PhD in 1981 at the University of Wroclaw in Poland and then continued post-doctoral research at Clausthal Unversity in Germany under Professor Ernest Bauer. In 1986, Dr. Ociepa moved to Canada and worked as a post-doctoral fellow at the University of Manitoba and the University of Western Ontario.
Today, OCI Vacuum Microengineering Inc. continues with a commitment to research, development and production of high quality analytical instrumentation as well as striving to provide exceptional customer service.
Product Development Timeline
1990 - LEED-AES Optics
1995 - LEED-AES Software
1997 - Auger Depth Profiling
1998 - MCP-LEED Optics
2002 - Digital Controller
2006 - FemtoLEED
2008 - Mini-LEED
2012 - UHV-LEED-AES System, Spherical chamber 18" (400mm), Large samples characterization- 2" (50mm)
2016 - Integrated MBE system with in-situ characterization tools: LEED-AES, RHEED and XPS, 7 deposition sources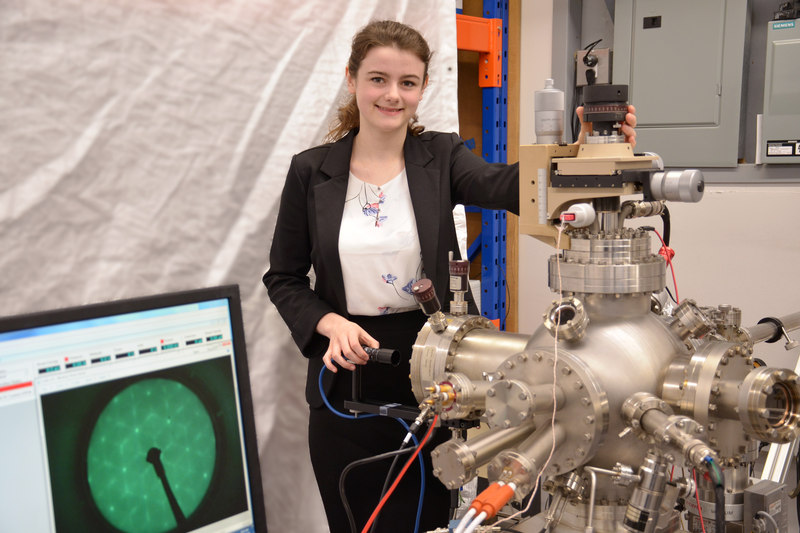 Community Contribution
Collaboration with Educational Institutions
We are an innovative company offering real hands-on science employment and educational opportunities for students and institutions. We work with local scientists, professors and educational institutions, co-operating on various projects of interest in research and development.
collaboration with universities, professors and students
engagement in various pressing scientific interest focus projects
opportunities for emerging scientists and engineers to gain real life practical hands-on science experience
internships, co-ops, placements for undergraduate and graduate students
sharing reseach and development data with scientific community at large
Hands-on Opportunities
We regularly take on science and engineering undergraduates students in physics, chemistry, electronics, nano-technology and mechanical engineering from various universities for four-month and eight-month interships. Visit our Co-op Opportunities page for more information on placements and current placement opportunities.
Current Project
Development of new materials and interfaces for high-energy density Li-based energy storage
Previous Projects
High-Efficiency Solar Energy Harvesting Windows Shutters, funded by Innovative Solution Canada, Phase 1 (2021).
Surface Debye temperature as defect measure for epitaxial thin films, collaboration with Department of Physics and Astronomy, Western University, London, Ontario, Canada (2020)
Low energy electron and positron diffraction using ultra-sensitive delay-line detector, collaboration with Institute of Materials Structure Science, High Energy Accelerator Research Organization (KEK) in Japan and RoentDek Handels GmbH in Germany ( 2017-2019)
Nano-Thin Film Composition Analyzer (NTFCA) based on Auger electron spectroscopy (2017-2018)
Development of the instruments, recipes, and process to reduce oxidation effects of the residual water vapor on the quality and performance of Low-E thin film glass for energy-saving windows, collaboration with NRC - London, Ontario, Canada (2013-2014).
Low energy electron diffraction using an electronic delay-line detector, collaboration with Department of Physics and Astronomy, University of Wisconsin-Milwaukee, Wisconsin, USA and RoentDek Handels GmbH in Germany (2004-2006)
Time-resolved Spectro-Imaging for materials and chemical analysis by asynchronous charge-coupled device technology, Chemistry Department, Waterloo University (2000-2001)